Pirate Ship 3D Model for Free | Low Poly & 3D Wire-frame Model
Pirate Ship Fluyt – the stylized low-poly 3D model was created by our art outsource team for a rogue-like game prototype. All ship textures (including wooden body and sails) were hand drawn.
– What do you call a pirate who has both eyes and all his limbs?
– A beginner.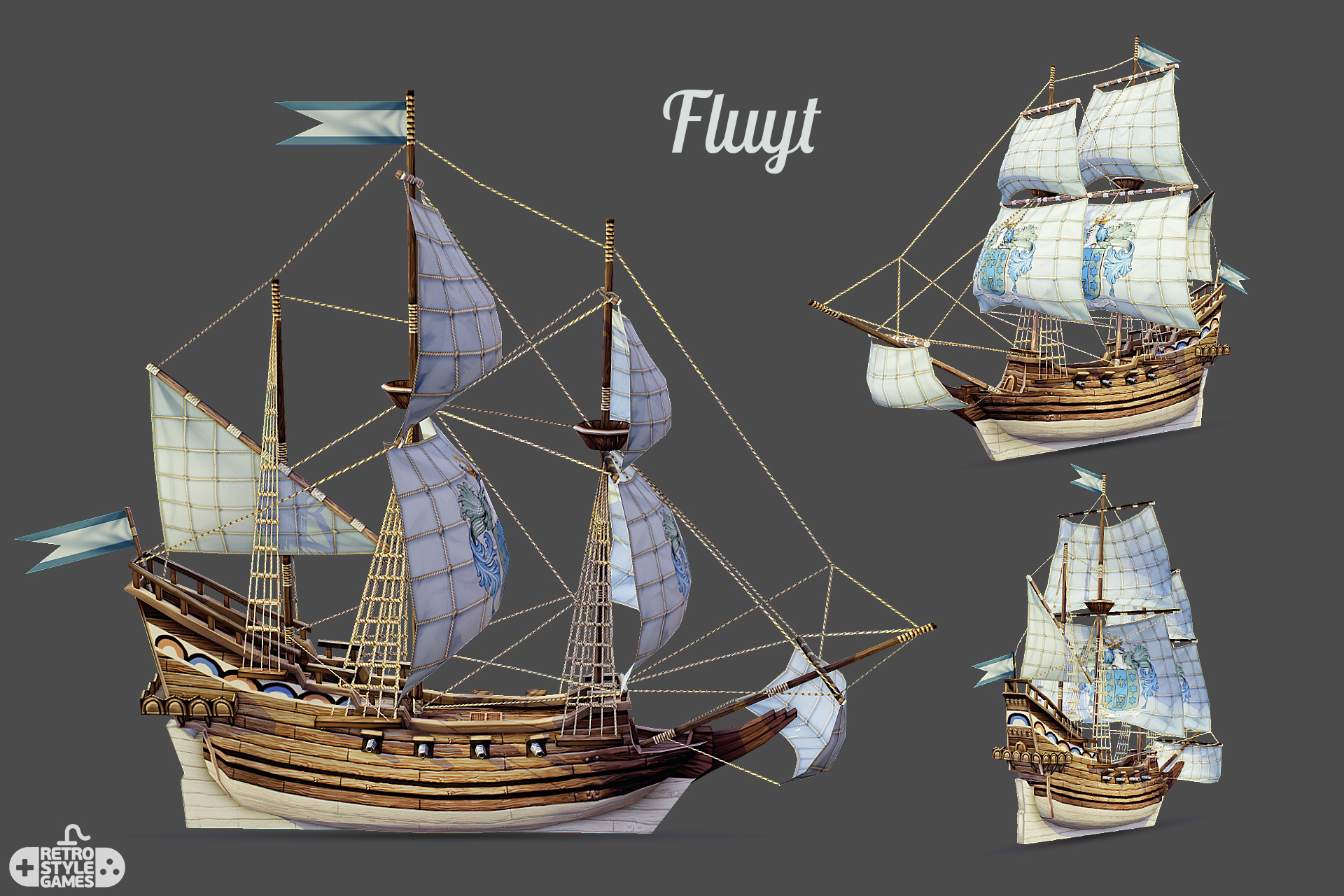 Wire-frame of 3D model of pirate ship.
ZIP Archive of Pirate ship 3D model includes:
– 3dsmax 2014 scene
– FBX / OBJ export
– Diffuse PSD + Rope textures
Free Download 3D model Pirate Ship Fluyt:
Real-Time Pirate Ships 3D Collection
Set of 5 pirate ship 3D models was created by our team for rogue-like game prototype.
Pack includes:  Galleon, Frigate,  Fluyt, Sloop, Yacht