Our team wanted to practice in modeling, rigging, skinning and animation of zombie characters and in addition to free content – render out short CG teaser.
We animated and pre-rendered game sprites of zombies from 3D models a couple years ago.
Recently, our game art outsourcing team decided to revisit these old assets, re-rendered everything, and cleaned and prepared them for sharing. If you are creating some kind of Zombie shooter game with an isometric view, you may find this pack helpful.
Included:
– SWAT Soldier
– Fat Zombie Man
– Zombie Woman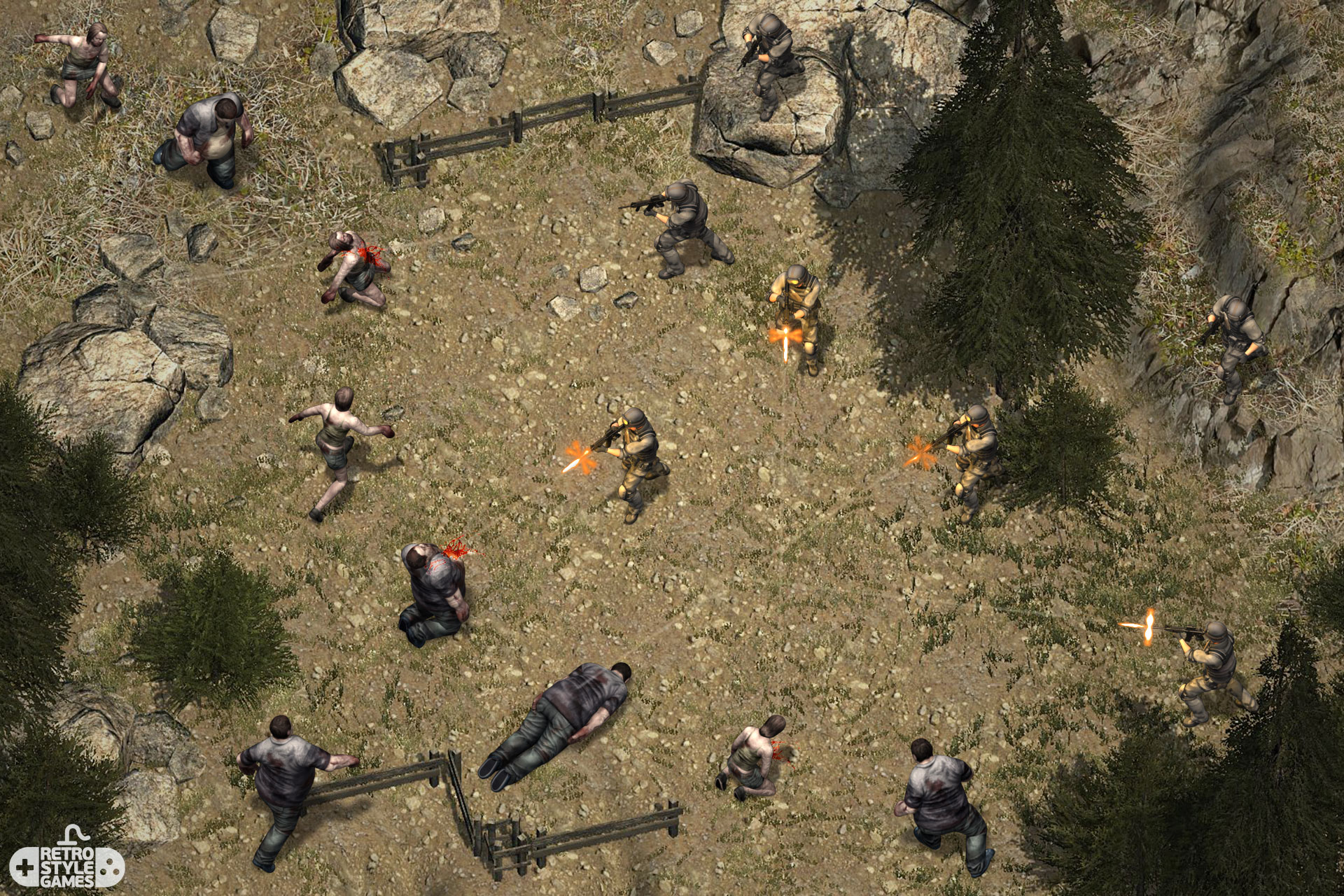 SWAT Soldier "Idle"
SWAT Soldier "Walk"
Zombie Woman "Hit"
Zombie Woman "Run"
Zombie Man "Run"
You can also purchase fully rigged and animated 3ds max model of SWAT Soldier from our Turbosquid account.
FREE SKELETON WARRIORS TOP-DOWN SPRITES
Top-down game 2D sprites of various skeleton characters.
Animated skeleton sprites were done with top-down shooter in mind (like Crimsonland 2D sprites).
Body and legs – are separated sprites and can be rotated independently.