HOG Pirate Treasure – 2D Character Illustration and Backgrounds
RetroStyle Games was recruited to create 2D Art for a Haiku Games Project titled Pirate's Treasure. The project shares similarities with other hidden object puzzle adventures, including Adventure Escape, Choices, Episodes, and others. Our team was tasked with the creation of backgrounds, illustrations, icons, characters, and puzzles for the game.
Pirate's Treasure is filled with the spirit of pirate adventures, and our team drew inspiration from other games that share the pirate setting, including Sea of Thieves, Last Pirate: Survival Island Adventure, and others. It is nearly impossible to imagine a pirate adventure without pirate coves, skeletons, or Kraken, and our artists adopted a realistic art style to create an immersive experience.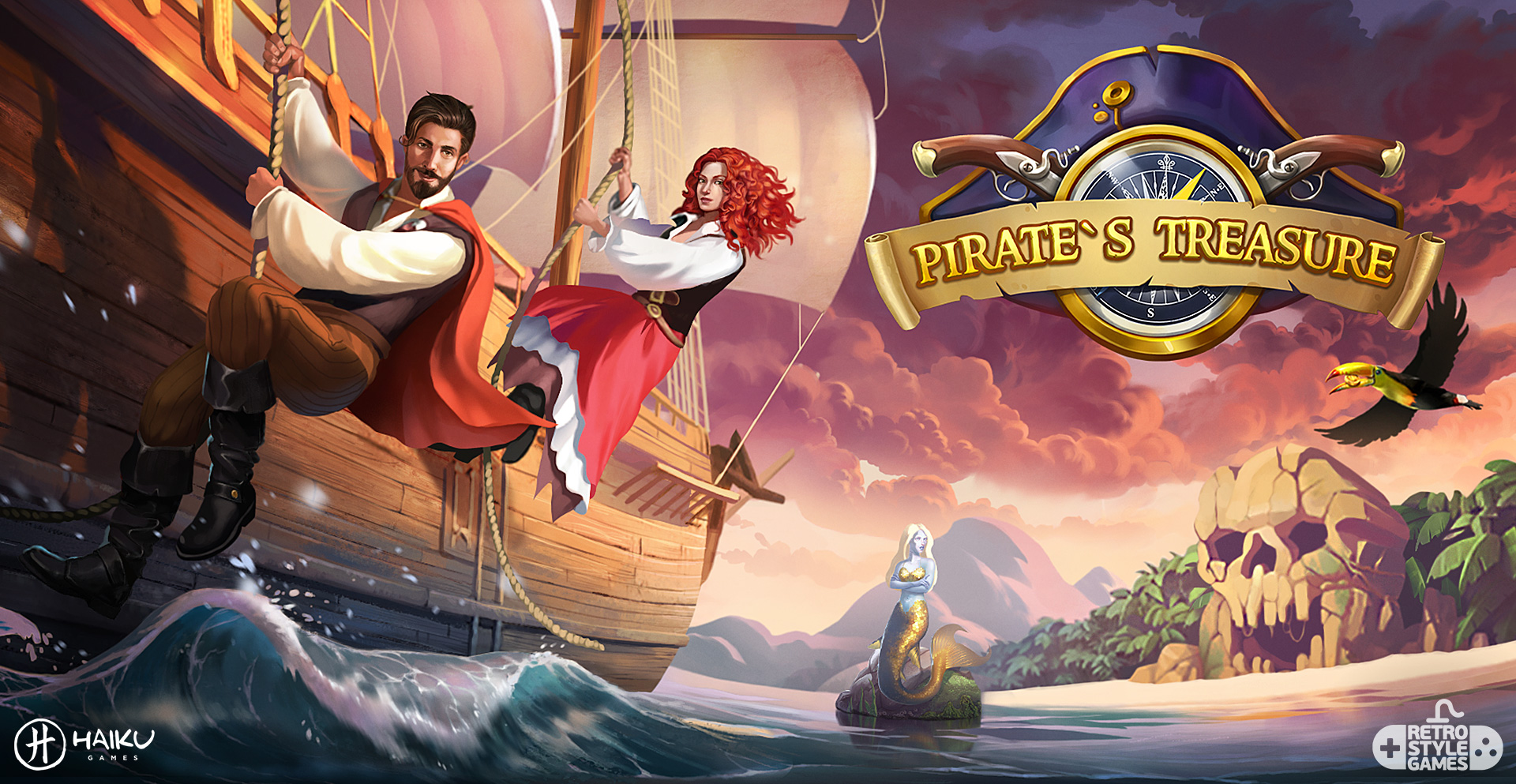 Character Concept Art
Our artists were responsible for the creation of 2D Character art for the project, and their primary goal was to design memorable character illustrations that would draw players into the game and motivate them to continue the journey. We created 2D illustrations of pirates, ghosts, and mermaids for the project. You can check out some of the examples of 2D Character illustrations by our artists below:
Backgrounds Game Art
The role of backgrounds in hidden object puzzle games should not be understated because the design of backgrounds can make or break the experience of players in this genre. Our team adopted a full-cycle 2D background design approach, and the process consists of conceptual design and finalization. All of the backgrounds are also tested in game to verify that all of the objects are visible on mobile screens. Our artists emphasized the elements of pirate setting and tried to maintain the same style when creating backgrounds for the project.
Realistic water should be viewed as one of the key elements of pirate setting, and low-quality water illustrations may detract from the experience. Our artists excel at drawing water and studied photographs to depict fluidity and transparency when drawing water.
Game Map Background
Our team excels at the creation of books, maps, and levels for hidden object puzzle adventures. One cannot imagine a pirate adventure without a treasure map, and we created a detailed map that looks like a scroll of papyrus to facilitate immersion into the game world. You can check out the examples of books, maps, and levels created by our artists below:
Puzzle Game Art
Our artists also created art for all of the puzzles in Pirate's Treasure. Our team had to get into the workings of all the puzzles and game mechanics to ensure that all of the illustrations are appropriate and aligned with the game developer's vision. We are experienced in this area because we worked on numerous hidden object puzzle games.
Promo Сreatives
High-quality promo assets are integral to every project's success, and our artists designed creatives, screenshots, and an app icon for the game. You can check out examples of effective promo art by our artists below:
This project highlights the importance of stylization and consistency when creating a game in a pirate setting. Feel free to contact our team if you are interested in art outsourcing services and enjoy our work.